About Us
_____________________
Developing technology-enabled solutions for justice systems
AccessLegal
provides

technology tools and services to

support
Legal Aid Clinics

in the Caribbean.
Technology plays an essential role in the delivery of modern legal aid services. The Caribbean Agency for Justice Solutions has developed a toolkit as part of its AccessLegal initiative to support the needs of the legal aid community.
The AccessLegal initiative brings innovative technology solutions and strategic collaborations with bar associations and courts to:  
Facilitate the provision of legal aid services in a cost-effective and efficient manner; 

 

Encourage agility and innovation in the provision of legal aid services; 

 

Leverage appropriate educational resources to deliver services to citizens in need; 

 

Identify, assess, and recognize the diverse legal needs of

un-served

or under-served citizens

throughout the Caribbean; and 

 

Provide a framework of accountability for the expenditure of public funds in support of legal aid services.

 
Designed in collaboration with the Eugene Dupuch Law School in The Bahamas, AccessLegal provides technology tools and services to support legal aid clinics in the Caribbean. Attorneys can volunteer their time and energy to work on full and limited scope pro bono cases in family law, domestic violence, and consumer law.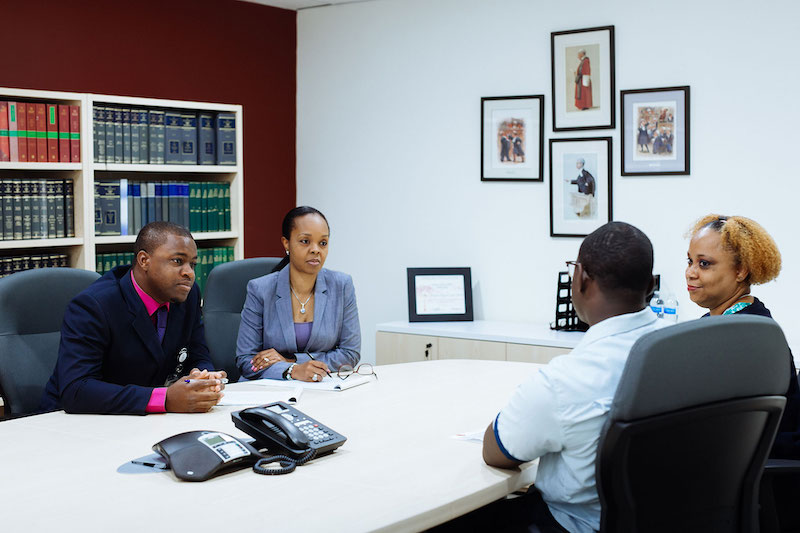 Since its founding, The Caribbean Agency for Justice Solutions has been dedicated to developing technology-enabled solutions for strengthening justice delivery systems and improving access to justice. In fulfillment of its mission, The Caribbean Agency for Justice Solutions constantly explores innovative ways to increase access to justice in the region.
For us, "Justice for all" is not a cliche, it is a central motivator for our teams and our mission.
Equal justice under the law is a concept fundamental to democracy. Without effective access to courts or legal services, persons who reside in remote communities or are economically challenged, may not have the access to justice they need or deserve in a civil society.